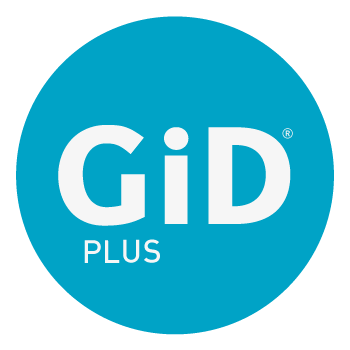 GiD+ is a collection of addons or plugins that add some functionalities to GiD.
These addons are provided by CIMNE or by third parties such as individual developers, research institutions or companies (for commercial codes a partnership program is required).
The user can use these modules and create new ones that can be included inside the GiD+ collection.
GiD+ modules requirements
The organization or individual, who develops a GiD+ module will be the responsible for its reliability and validation, as well as for the marketing and management of professional versions and the user's support.
In order to use GiD in its Professional version, i.e. without limit on the number of elements, a password is still needed, which is always different from the passwords of the GiD+ modules.
Each module provided by third parties should include:
On-line user manual in HTML format. Other formats ( Microsoft Word, Adobe PDF or MSHelp) can also be included.
Problem type ( group of files defining materials, conditions, problem data and symbols) for GiD and, if the module is a computer simulation code, an evaluation/demo version of the calculation program, which should be able to be executed from GiD.
Option to upgrade to a Professional version by providing a password (which will be different from the GiD one) through the 'Register Module' window, which is part of GiD. This password would be provided by the owner of the GiD+ module.
Contact address for questions, comments, sales, customer support, etc.
State of the art description in the specified format.
For more info about the GiD+ modules, please contact us.
Promotion and distribution of the GiD+ modules with no cost, this means that each GiD version will include the evaluation version of the GiD+ modules for free. A dedicated page on the GiD Web-site lists the available GiD+ modules and the link to the reference web-site or mail address for user support, information about professional licences, additional information, etc.
The cost of printing of manuals and physical support can be saved. In addition third parties are provided with a fully electronic distribution platform for their analysis codes.
The organization or individual, who develops a GiD+ module will be the responsible of the professional licences of their own module.
The registered owner of the GiD+ modules will have access to the beta versions of GiD and to a more comprehensive development documentation.