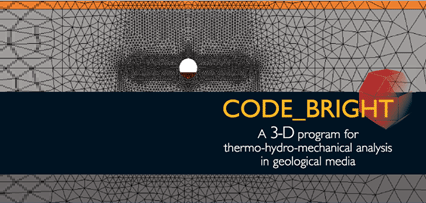 The next workshop for CODE_BRIGHT users will be held on May 16th 2019 at the Technical University of Catalonia (UPC) Campus Nord, building D2.
The event is organized by the Department of Civil and Environmental Engineering of the UPC.
CODE_BRIGHT is a general-purpose code for the 3-D analysis of coupled thermo-hydro-mechanical (THM) phenomena in geological media. Application fields cover geoenvironmental engineering and geotechnical engineering.
CODE_BRIGHT uses GiD as a pre and post processor.
The workshop aims to bring together scientists and engineers with different backgrounds for one day of interaction to share experiences and promote joint initiatives.
Call for contributions to the workshop is now open until 30th April.
Find all the details in the official website of the workshop.