Be always updated to the latest GiD version just accessing with your username and password with the monthly or yearly subscription.
Sign in on any machine (limited to 2 devices at a time) and get access to professional version of GiD.
YEARLY (SAVE 2 MONTHS FEE)

Get 3 months of subscription for free if you already have some previous GiD licence.
Educational: Universities and other non-profit educational and research organizations.
Corporate: All other organizations.
Access everywhere
Linked to a user
Just sign in and use GiD
Subscribe and cancel anytime
Manage your subscriptions
Access to the GiD Licence Manager to:
Check the status of your subscription
Assign it to another user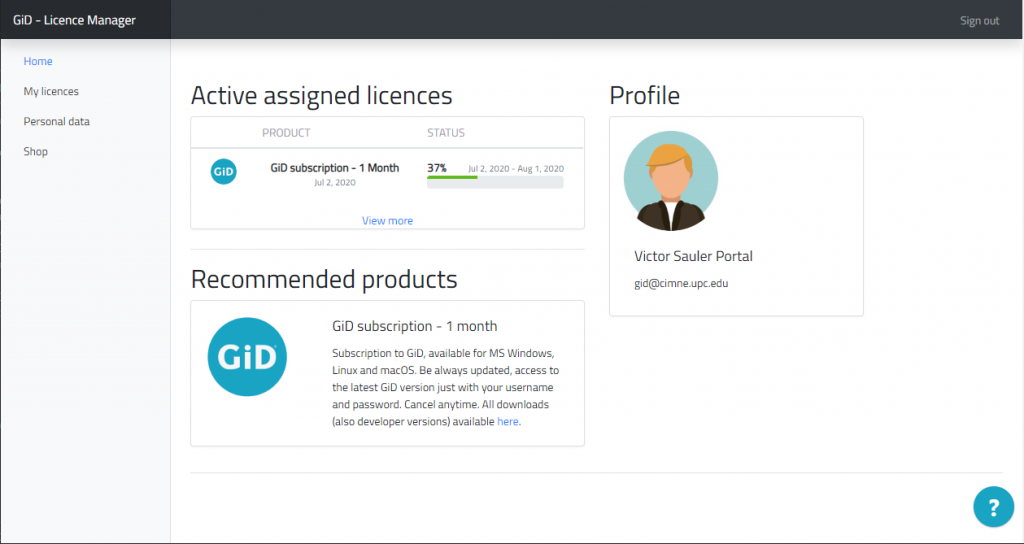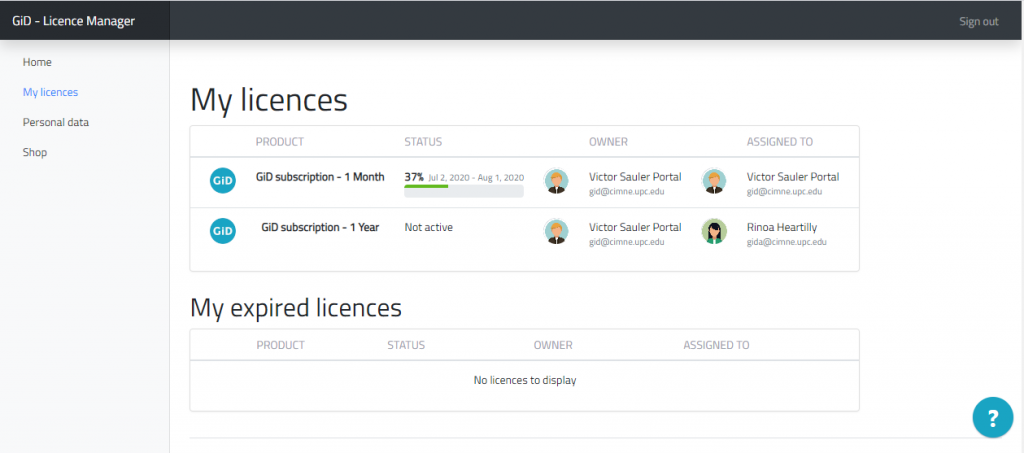 Do you need to give access to GiD to several users in your institution?

You can get several subscriptions and assign each one of them to different users.
How to activate your licences
Open GiD (from version 15) and sign in from the upper right icon.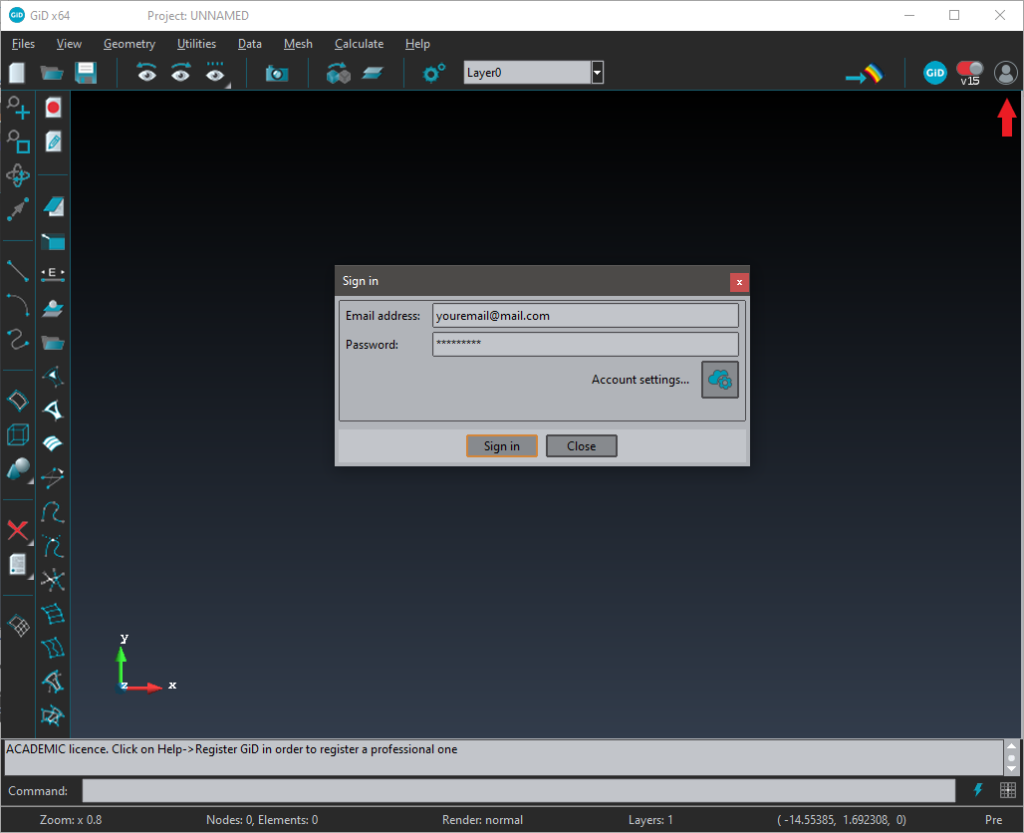 Complete your subscription in the GiD shop