Now you can save your GiD models to the cloud.
Combined with the named user licence and subscriptions, access your work from any device.
Educational: Universities and other non-profit educational and research organizations.
Corporate: All other organizations.
Access everywhere
Linked to a user
Just sign in and access to your models
Manage all your models online: upload, download, delete and share models with other users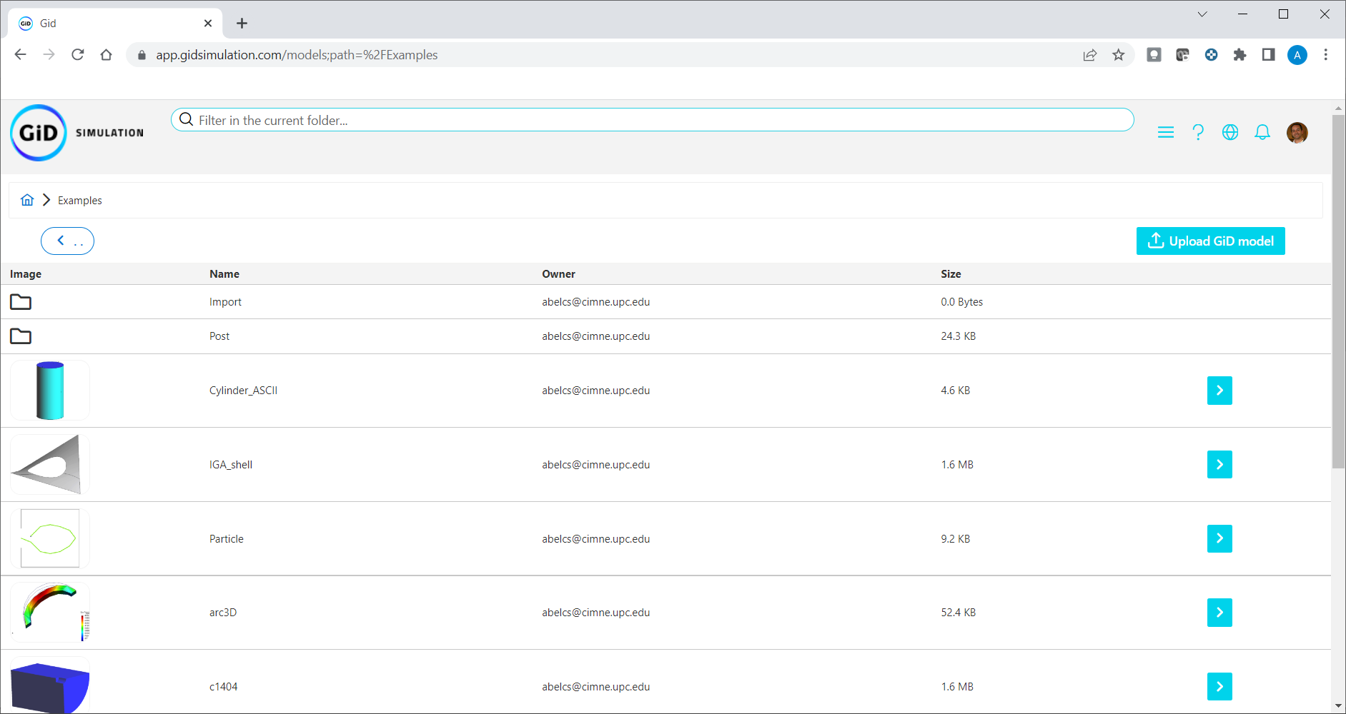 Once you are signed in, you can access all your GiD models as usual.