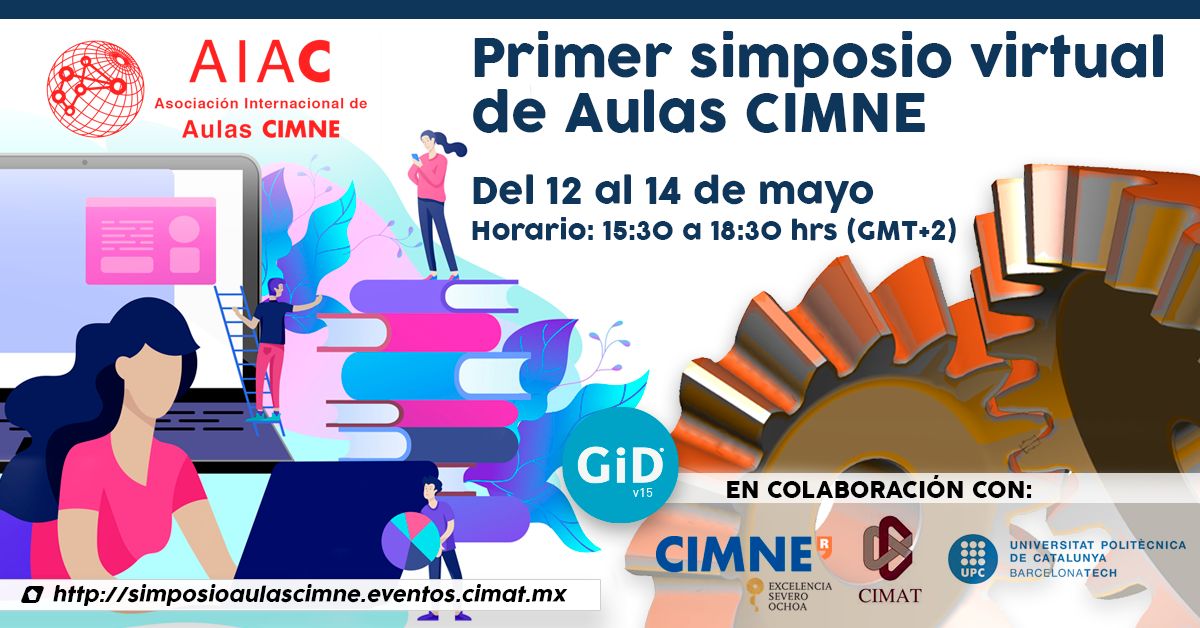 The first international symposium of CIMNE Joint Labs (Aulas CIMNE) will take place from 12h to 14h May from 3:30 p.m. to 6:30 p.m. (UTC + 2) and it will be an online event.
This symposium takes the witness from the CIMNE Joint Labs meetings and the local GiD workshops held in Mexico. The objective is to present and disseminate the activities and research carried out by the CIMNE Joint Labs around the world and to strengthen ties of collaboration.
The scientific program includes a special session held by the invited classrooms and a series of presentations by the participants. All interventions will last 25 minutes, plus 5 minutes for answer the questions.
The presentations will focus mainly on the activities carried out in the framework of the CIMNE Joint Labs, and may be topics on developments, projects and research.
GiD will participate in the symposium presenting the news and advances on the latest GiD version and sharing the experiences with the participants.
The event is free of charge but previous registration is mandatory.
Please find more information and register at simposioaulascimne.eventos.cimat.mx.